This page details the various uncommon screw types that can be found in some consoles. Most consoles use standard Phillips-head screws, but some, especially Nintendo consoles, use screws that aren't necessarily proprietary but are nearly impossible to find in conventional brick-and-mortar hardware stores. Luckily, many of the necessary screwdrivers can be found for next to nothing on eBay.
3.8mm Gamebit
Edit
Found in
4.5mm Gamebit
Edit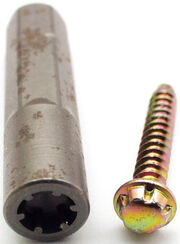 The 4.5mm gamebit was used not only by Nintendo but Sega as well. It was found in: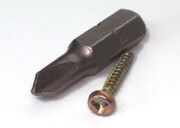 Tri-wing screws are often found in modern Nintendo consoles, including
Ad blocker interference detected!
Wikia is a free-to-use site that makes money from advertising. We have a modified experience for viewers using ad blockers

Wikia is not accessible if you've made further modifications. Remove the custom ad blocker rule(s) and the page will load as expected.